In Memory
Sherry VanDeBerghe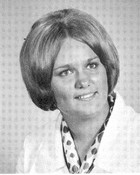 Sherry Ann Van De Berghe
September 25, 1953 ~ March 30, 2010


Sherry Ann Van De Berghe, 56, Lenexa, Kansas, passed away Tuesday, March 30, 2010 at the Select Specialty Hospital, Kansas City, Kansas.
Sherry was born September 25, 1953 in Kansas City, Kansas, to John Edward and Mary Louise (Nelson) Van De Berghe. She was a 1971 graduate of Shawnee Mission Northwest. Sherry retired from Southwestern Bell in 2004 after 31 years of service. She was a member of Telephone Pioneers and a very active member of Boy Scouts of America.
Sherry was preceded in death by her parents, daughter, Theresa Marie Woolsey in 1976 and sister, Christine K. Van De Berghe in 1958. Survivors include her only son, Ryan Van De Berghe, Lenexa, Kansas; brother, Bill Van De Berghe and wife, Vicki, Shawnee, Kansas; two sisters, Jackie Van De Berghe, and her fiancée, Paul Summer, Shawnee, Kansas and Kim Stanley, Eudora, Kansas; and twenty-three nieces and nephews.
Memorial contributions for the Haiti Relief Effort may be made to Eudora United Methodist Church, UMCOR-Haiti, P.O. Box 520, Eudora, Kansas 66025.
Visitation and Funeral Service
Mass of Christian Burial will be 10:00 am Tuesday, April 6, 2010, at the St. Joseph Catholic Church; burial in the Resurrection Cemetery. Friends may call from 6-8 pm, Monday, April 5, 2010, at the Amos Family Chapel of Shawnee, where a rosary recitation will be at 6:00 pm.
If you knew Sherry and would like to place a kind memory here, please follow the instructions on this page (click on "post comment").

Mike Jackson, Jan Klein, and Mac McDaniel, Site Administrators